Industrial PC Market
According to the new market research "Industrial PC Market by Hardware (Panel Industrial PC, Rack Mount IPC, Box IPC, Embedded Box IPC, Embedded Panel IPC and DIN Rail PC), Data Storage Media, Touchscreen Technology, Sales Channel, End-User Vertical, and Geography - Global Forecast to 2022", the industrial PC market is expected to be valued at USD 4.73 Billion by 2022, growing at a CAGR of 6.2% between 2016 and 2022.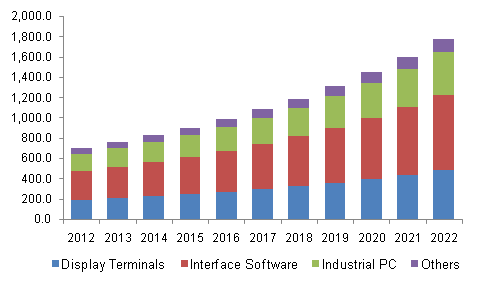 The emergence of IoT and Industry 4.0 will further augment the industrial environment to adopt smart solutions like the integration of information from the shop floor and the business, for ease of decision making. Industrial PCs due to their ability to address the growing need for strong connectivity, security, and high performance will dominate all major end-user segments of this market until 2020.
"North America to dominate the industrial PC market between 2018 and 2022"
The industrial manufacturers in North America focus on adopting advanced technologies to enhance their production processes and optimize output. The growing demand for improved process flexibility and enhanced efficiency, comprehensive integration of quality and regulatory requirements, harmonized production processes for optimum supply-chain management, and constant pressure of reducing maintenance and operation costs in the discrete industries are boosting the adoption of industrial PC in this region. Moreover, several major players are increasingly investing in the industrial PC market in North America, thereby propelling the growth of the market in this region.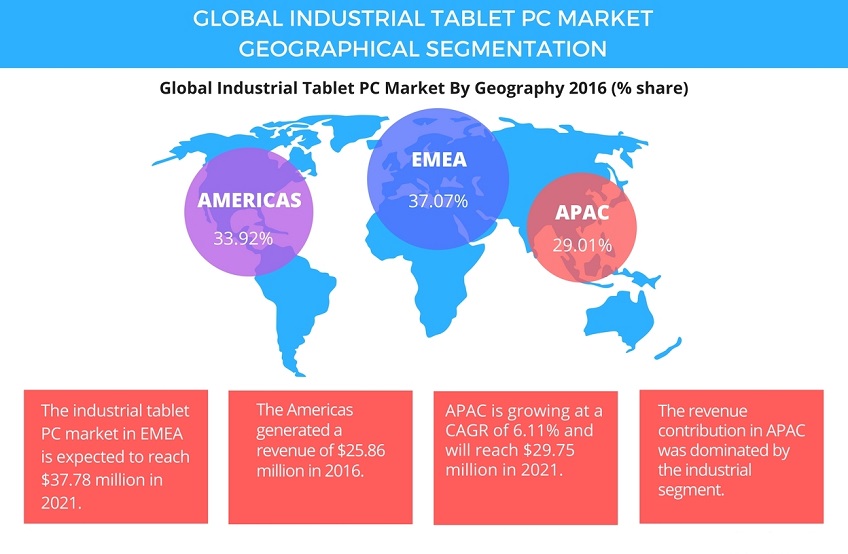 The major players operating in the industrial PC market include Advantech Co., Ltd. (Taiwan), Beckhoff Automation GmbH & Co., KG (Germany), General Electric Co. (U.S.). Kontron AG (Germany), Mitsubishi Electric Corporation (Japan), OMRON Corporation(Japan), Panasonic Corporation (Japan), Rockwell Automation, Inc. (U.S.), Schneider Electric (France), and Siemens AG (Germany).
The largest application of PCs in industrial plants is configuring control systems. The second largest application is data acquisition, either as a front-end to programmable controllers or process controllers or in direct connection to a process through I/O boards or I/O processors. Industrial PCs can be purchased in four different configurations: table top, portable, rack mounted, and in NEMA enclosures. The most common configuration for control devices in U.S. plants is rack mounted. NEMA enclosures are generally required by plants with corrosive environments.
IBM Leads the Pack
Most applications-software developers have targeted their products at the IBM-PC because of its large market share and its availability in two industrial versions-the XT and AT-capable of surviving the dust, vibration, temperature, and humidity characteristics of plant environments. These computers are equipped with cooling fans, removable filters, and special housings. Industrial versions of the IBM-PC are available from several suppliers in various forms. Although IBM compatibility will probably govern PC selection in industry for some time to come, many other companies have introduced reliable industrial PCs, including GE, HP, AT&T, Action Instruments, and Texas Microsystems.
Intel 32-Bit Micro
An important recent step in industrial PC infiltration has been Intel's 32-bit microprocessor called the 80386. Because of its greater computing power and speed, the 80386 enables real-time and multitasking capabilities. The full potential of the 80386 microprocessor is just being realized, and the 16 MHz operation speed of current systems boosts throughput considerably. DOS-based programs can be run about twice as fast as the quickest IBM-PC/AT, in typical applications. Processor-intensive chores, such as number crunching, and other pure data manipulations, such as graphics, can be completed in less than half the time. Hardware and software advances have doubled that performance. Many industry insiders believe that the greatest potential of the 80386 lies in multiuser applications.
Software for Real-Time Control

Real-time process control packages are offered by numerous software vendors. For example, the GENESIS program series is a graphics-oriented control package for the IBM PC-AT that incorporates many functions found on large process control systems. Developed by Iconics, GENESIS is a multifunction
workstation for:
• Process modeling.
• Control system design and checkout.
• Operator training.
• Real-time data acquisition and/or control on pilot or full production processes.
• Plant/process information management.
Data acquisition software packages compatible with the IBM PCs are available for laboratory and industrial applications from Burr-Brown Corp. Labtech Notebook, for example, performs data analysis, charting, and output to a Lotus spreadsheet. This package also has a process-control function for automatic linearization of strain and temperature inputs. Another package, Controllograph data logger,supports type J, K, and T thermocouples and includes cold-junction compensation and linearization. Engineering unit conversions or any arithmetic function can be configured. The program can output to a file in Lotus format.